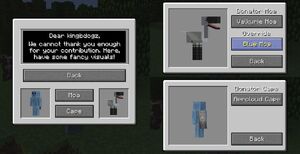 Donator Items are items or perks given to players when they donate to the Aether Mod. These are accessible only through the Donator Menu, and do not affect gameplay.
Donator Items
[
]
Pages in category "Donator Items"
The following 4 pages are in this category, out of 4 total.