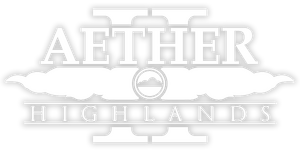 Getting started in The Aether II is a lot harder than starting in the first version of The Aether. There are more mobs you need to be aware of, and a lot more features to take advantage of. We shall give you tips on how to survive in the following paragraphs.
Installation Instructions
[
]
Manual Guide (1.12.2)

[

]
It is recommended to start with a fresh copy of 1.12, especially if you are updating from a much older version.
Open up the Minecraft launcher and create a new profile. Name it whatever you want but make sure the version being used is 1.12.2. Let Minecraft launch fully to download 1.12.2 then close it. Next, download Forge from here and run it. Select "Install client" and hit ok to let it install. Start up Minecraft again, select the new "Forge" profile, launch Minecraft and then close it when it finishes.
You'll need to download the Aether II mod, make sure to drop it into the 'minecraft\mods' folder and where depending on your OS below. Run Minecraft to make sure it launches Aether II correctly.
Windows: %appdata%\.minecraft
OSX: ~/Library/Application Support/minecraft
Linux: ~/.minecraft
Getting Started in a New World
[
]
When starting a completely new world with The Aether II mod, you first want to play regular vanilla Minecraft. Collect materials, survive, etc. Your first objective should be obtaining four blocks of Iron Ore and 12 blocks of stone plus some fuel to smelt both, in order to make the portal. Your inventory in the Overworld does not transfer over to the Aether!
Place it down once crafted and right-click it to begin your journey into the Aether.
Now in the Aether (past the Intro)
[
]
When you first spawn in the Aether, you will spawn in the Necromancer's Tower. Go up the stairs to the topmost floor and enter the portal frame to go into the Aether.
You will spawn in an Outpost next to Edison. Take note of your surroundings and gather Skyroot Logs to make your standard wood tools. If you fall off the Aether, you will respawn at the last nearest Outpost Campfire that you have activated.
Next, you want to gather your basic Aether materials. Trees are incredibly common in the Aether, they're almost everywhere. When harvesting trees, you will sometimes encounter Skyroot Log Walls, which are basically the roots of trees. These cannot be made into Skyroot Planks like regular Skyroot Logs can. These are purely for aesthetic purposes, aside from having the function of normal Cobblestone Walls. You may notice a variety of tree colors, but aside from the pastel shades of leaves, these trees do not differ much aside from drops. There are two types of trees: The Amberoot Tree and the Skyroot Tree.
Once you get Skyroot Logs, make them into planks, then four planks into a Skyroot Crafting Table. There is no difference between the vanilla crafting table and the Skyroot one, besides their texture and name. Place down the table and make your basic Skyroot tools. As you go on, you will need to upgrade to better tools, so gather Holystone. Holystone is the block that substitutes for Stone in the Overworld. Mining in the Aether can be really dangerous. Don't dig too far down, or else you will fall through the bottom of an island and fall to death. When mining, you can find many different ores.
Since Ambrosium is your only primary fuel source for light, you will need to rely on Ambrosium Torches. Ambrosium can be gathered from Ambrosium Ore, which is, in simple words, the counterpart of Coal in the Aether. To make Ambrosium Torches, put an Ambrosium Shard over a Skyroot Stick, and it will give you eight, unlike regular torches, which gives four. 
There are several new types of food in the Aether. Across the landscape of the Aether, there are bushes that have a berry texture on it. The bush is a Blue Berry Bush. These can be easily farmed, and they're a really efficient source of food, replenishing two hunger drums. You may also find the somewhat taller Orange trees. They're like a slightly better version of the Blueberry, replenishing four hunger drums. You may want to start with Blueberry farms, but eventually upgrade to an Orange farm. Orange plants can grow up to two blocks high, unlike the Blueberry bushes, which only grow one block tall, so may sure to have enough clearance if your Orange farm is indoors.
Also, you can make Healing Stones using this recipe and enchanted using on an Altar using five pieces of Ambrosium Shards as fuel.
Gearing Up
[
]
Once you have acquired some basic Holystone Tools or Skyroot Tools, it's time to gear up. You can try to start a mineshaft as you would in the Overworld, but this can be dangerous as you may fall out of the Aether. Caves are also available and are an excellent choice to look for ore. You can also explore the Aether, looking for stray ores that are visible from the surface. A better way to find ores is to build scaffolding down to a patch of Cold Aercloud, which are white, and look up at the underside of the island to find rarer ores, and then build your way over to them or to go caving via a random cave entrance. There are four ores you found in the Aether: Ambrosium Ore, being already introduced to you, Icestone Ore, Zanite Ore, Arkenium Ore and Gravitite Ore.
Zanite Gemstones, which are dropped from Zanite Ore, are the equivalent of Iron in the Overworld but tools, armor, and weapons crafted from it become stronger when lower on durability. Arkenium is considered between between Iron and Diamond. Gravitite is the equivalent of Diamond Ore (note that it only does as much damage as an Iron or Zanite Sword) in the Overworld. However, its ore floats up instead of dropping, which means if it were to be placed on the ground with no obstructions above it, it would fly up and be lost.
See also
[
]